Easily File TDS Return
TDS return filing is mandatorily required every quarter by all persons and entities who have deducted tax at source.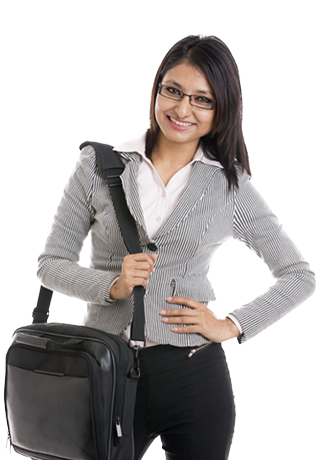 Send us a message

---
TDS Return Filing and TDS Due Date
TAN stands for Tax Deduction and Collection Account Number. It is a 10 digit alphanumeric number that's allotted individuals who are supposed to deduct tax at source or TDS. TAN number or TAN registration is quite important for businesses deducting tax at source and is necessary to be quoted in TDS or TCS return. Tax deducted at source (TDS), as name implies is the deduction of tax at source (where income arises) by authorized deductors. Individuals who are salaried are not required to get TAN or deduct tax at source. However, a proprietorship business and other entities (i.e., Private Limited Company, LLP, etc.,) should deduct tax at source while making certain payment like salary, payments to contractor or sub-contractors, payment of rent exceeding Rs.1,80,000 per year, etc. On deducting tax at source, the entity registered for TAN will issue a TDS Certificate as proof of collection of tax.
To get TAN, application need to be created for allotment of TAN in Form 49B along with the necessary supporting documents. Based on the application, the TAN will be allotted to the entity and the entity must quote the TAN in all TDS/TCS returns, TDS/TCS payment challans and all TDS/TCS Certificates. Those entities have TAN Registration must file TDS returns. TDS returns are due quarterly. Glad e-Filings can help you file your TDS return online. Our TDS experts can help you compute your TDS payments and e-file the TDS return and keep you in compliance with TDS regulations.
TDS RETURN FILING PROCESS
TDS Return
Glad e-filings can help your business file TDS return and deposit TDS payments on time. Use remindue to know more about your due dates for TDS return filing due date and TDS payment due date.
Document Collection
Glad e-filings TDS expert will collect the required information and documents for preparation of TDS return for your business.
Return Preparation
Based upon the documents and information presented, Glad e-filings TDS expert will prepare your TDS return and send for your approval.
Return Filing
Once the TDS return is verified and approved by you, our TDS expert will file your TDS return with the Income Tax department.